Tech
Teachers' Day speech ideas for students | speech for teachers day
Teacher's Day is celebrated every year on 5 September, which is also the birth anniversary of Dr Sarvepalli Radhakrishnan, an Indian philosopher and the second President of India. To celebrate the occasion, students present songs and plays acknowledging the contribution of their teachers. Students also show their affection to their favorite teachers in the form of cards, speeches and chocolates.
All schools have been closed for the past few months in view of the coronavirus pandemic. With online classes, students and teachers will now celebrate Teachers Day 2020 virtually. Every year, students prepare a speech for their teachers to express their wishes and gratitude. This year also, students can prepare speeches at home, which can be done online during virtual gatherings. We are listing some sample speeches that you can prepare this year: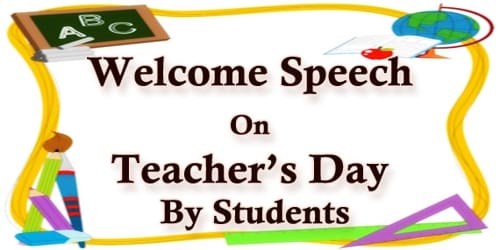 Teachers, our lockdown mentors
Good morning all teachers!
As we all know, we have gathered to celebrate Teacher's Day online. I would like to take this opportunity to thank all our teachers, who are working very hard to teach us online. Taking education to the next level, this year may have given us tough times, but our teachers have certainly been a beacon of hope.
From guiding us to inspiring us, this year our respect for teachers across the world has grown tremendously. We know it has been challenging for each of us, but teachers have been our lockdown mentors. They have supported us all the time and helped us deal with online classes and tests.
In this difficult time, I would like to thank all the teachers on behalf of each and every student for your unwavering support. Thank you for guiding us, inspiring us and making us who we are today!
Why we celebrate teachers' day
Good morning to all our teachers. As we gather here today to celebrate the occasion of Teachers' Day, I would like to thank each and every teacher who has been our guiding force during the lockdown. You have not only taught us a new way of learning but also inspired us during the lockdown.
As Teacher's Day is celebrated every year, I want to take this occasion to talk about the history of Teacher's Day and why we celebrate it:
Teacher's Day is celebrated every year on 5th September. Do you know why this date was chosen? The day marks the birth anniversary of Dr Sarvepalli Radhakrishnan, who was an Indian scholar. He was also the second President of India from 1962 to 1967.
He was a great scholar, who devoted his life towards education. Once he was asked by his students to celebrate his birthday. He simply replied and said, "Instead of celebrating my birthday, it would be a matter of pride for me to celebrate 5th of September as Teacher's Day."
His birthday was declared as Teacher's Day to acknowledge all the teachers. Since 1962, 5 September is celebrated as Teacher's Day in India.
Last but not least, I would like to conclude my speech with the quote of Dr. APJ Abdul Kalam, "The aim of education is to make good human beings with skill and expertise. Enlightened human beings can be made by teachers."
Thank you to all my teachers, who have always been our guiding light and support system!
Related